PODA Y TALA has over 20 years of experience performing work as tree surgeons, pruning and felling of trees and palms.
We specialize in pruning and felling trees or palm trees using the climbing techinque (rope and harness), which avoids damage to the tree or on your property, by contact with machinery, and this technique allows us to reach places hard to reach otherwise.
Located in the Valencia region, we undertake pruning and felling work to trees and palms for Valencia.
Request a non-obligation quote. We serve residential, public and commercial clients and companies, including municipalities, hotels, school, etc. No job too big or too small.
Pruning techniques at height
We evaluate the work to be done and use the most appropriate technique for pruning and felling your tree or palm tree, being able to carry out the pruning work using a basket truck or climbing techniques.
Pruning at height with a basket truck or basket truck
After all these years of experience, the company has acquired a basket truck that reaches 30 meters in height, to continue carrying out its pruning and felling work, with greater safety, quality and speed.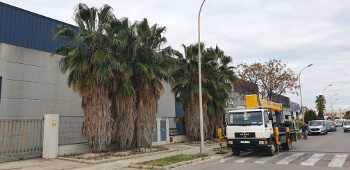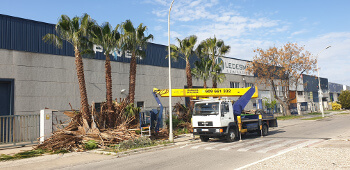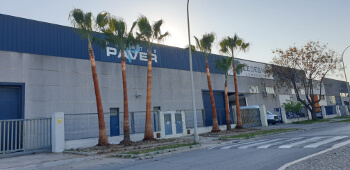 Our basket truck is also suitable for carrying out electrical installations, restoration of facades and buildings, cleaning and maintenance of roofs, cleaning roof gutters…
Pruning and felling using the climbing technique
There are locations that, due to certain characteristics, do not allow the access of the basket truck to carry out pruning and felling tasks. Our company is a specialist in the climbing technique (rope and harness). This technique allows us to carry out difficult jobs and avoid damage to the tree or its property.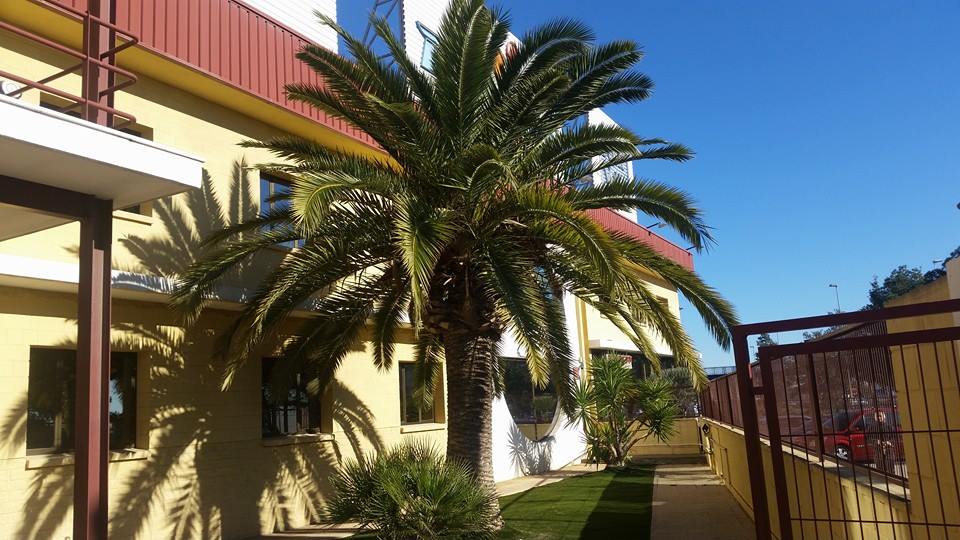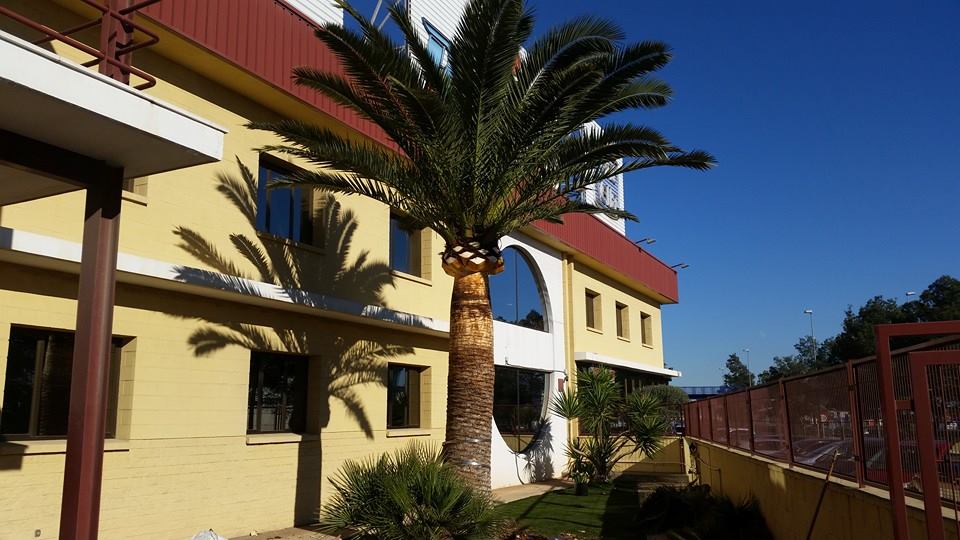 Phoenix Canariensis antes y después de podar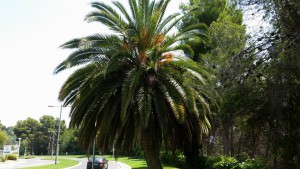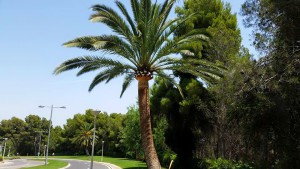 Phoenix Canariensis antes y después de podar
Professional pruning and felling services
Pruning and felling
Pruning and felling of trees, pines and palms.
Pruning and felling of dangerous trees.
We remove diseased or dead branches from pine trees.
Pruning at height using the climbing technique (rope and harness).
Remains collection and handling
We take care of the collection of pruning remains and waste treatment.
Permit and license management
Logging authorization.
License application.
Payment of municipal fees.
Obtaining work permits on public roads, necessary in some cases.
Request a quote
Le invitamos a contactar con Poda y Tala y solicitar presupuesto.